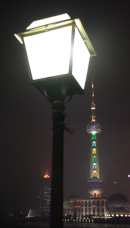 one year and a half ago we arrived in shanghai eager to learn about a different culture and experience how is to live in a city with 15 million people. coming from an european country with little over 10 million – total, it was quite a change of scenario.
so was it professionally. i started by having do decide between going to the rat race of a large corporate company, or follow my passion for web development in a smaller company whose rooftop leaks in rainy days. i've decided for the later, and haven't regret since.
but, life is made of decisions, and yet another big one just came by. it's now time for me to rethink goals and trace a new plan for the future. to face the white canvas and pick the right crayons from the box.
and while the plan boils, it's the perfect time for the geek in me to recover it's digital life, and with it, save this long abandoned blog – more posts to come. it's time to refresh.